Today
EssentialPIM's Today module provides you with an overview of recent and upcoming appointments, tasks and anniversaries. You also have a bird's eye view of your email folders and unread messages. Showcasing the data aggregated from various other EssentialPIM modules, Today enables you to see what is happening from the short- to medium-term perspective.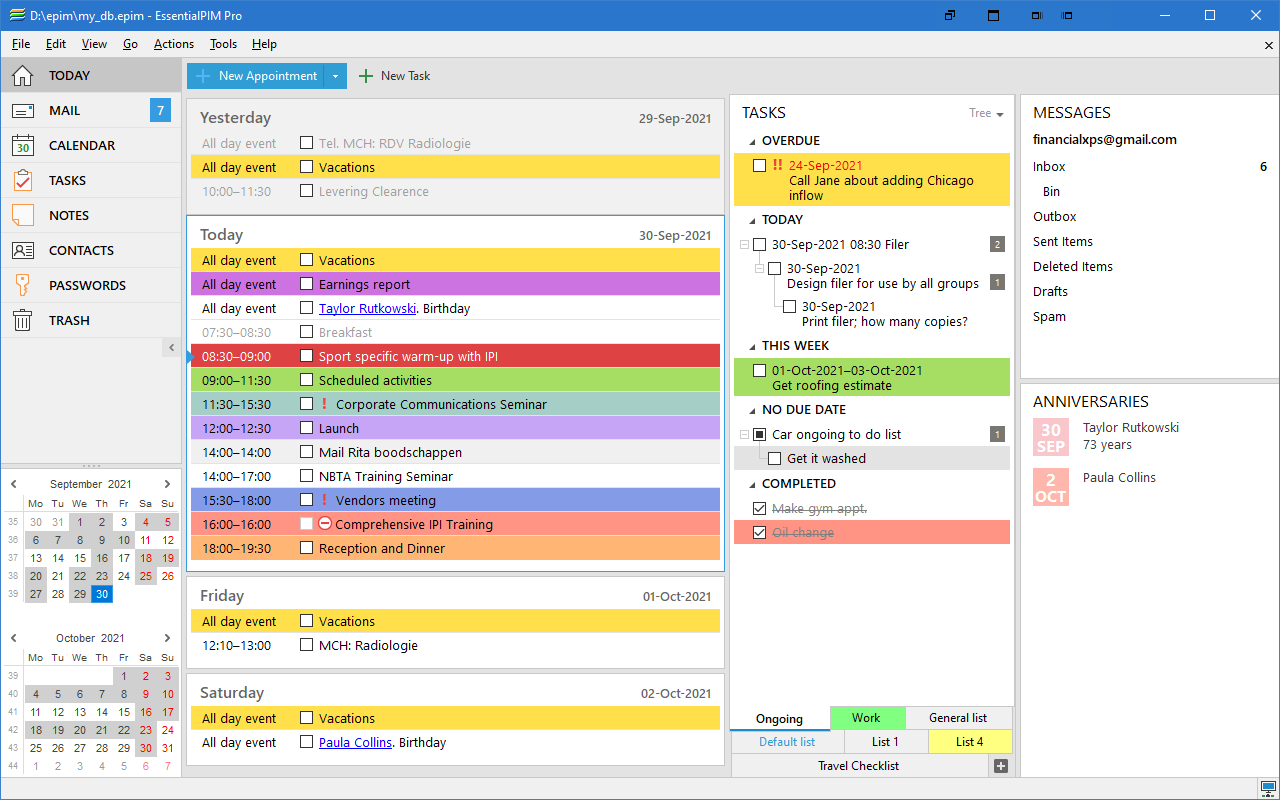 Screenshots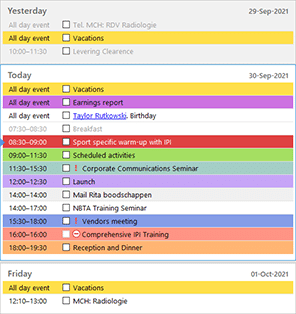 Calendar
Preview upcoming appointments from the selected categories and never lose track of what's planned for the next couple of days.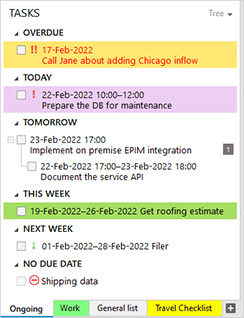 Tasks
Customize the way you want your currents tasks to be shown. Change their sorting order and adjust grouping by dates.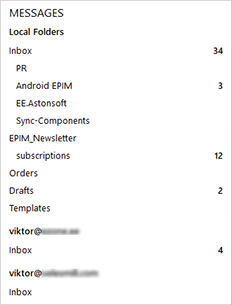 Mail
Select key email folders that will be displayed along with the number of unread messages in these folders.
Other Advanced Features to Boost Your Productivity
Extensive settings to adjust the views

Quickly change dates for multiple tasks and events at a time

Check out upcoming birthdays and anniversaries