Tasks
The comprehensive tasks module provides you with a flexible hierarchical structure that lets you manage your to do-lists exactly the way it suits your needs. Group the tasks by their Due dates or their Start dates, organize them into different lists, conveniently analyze the status of tasks and assign different priorities and categories to them.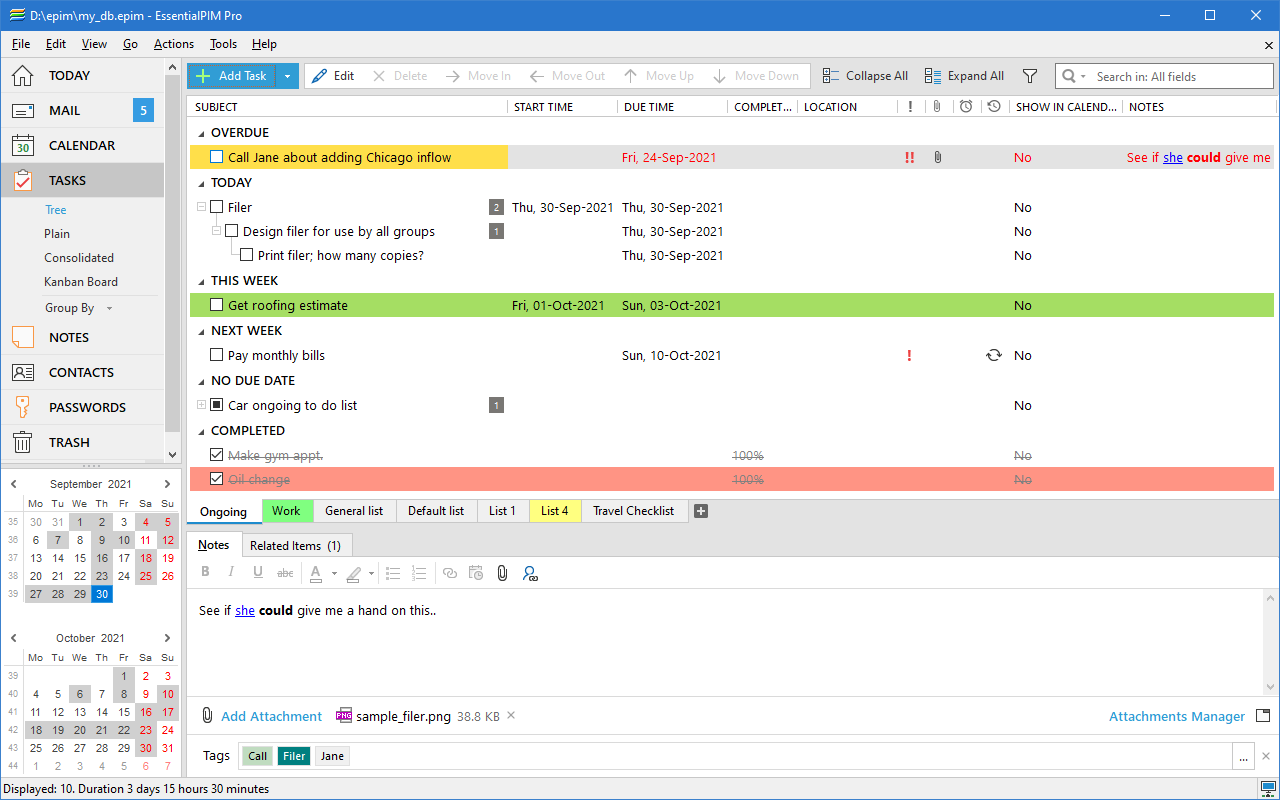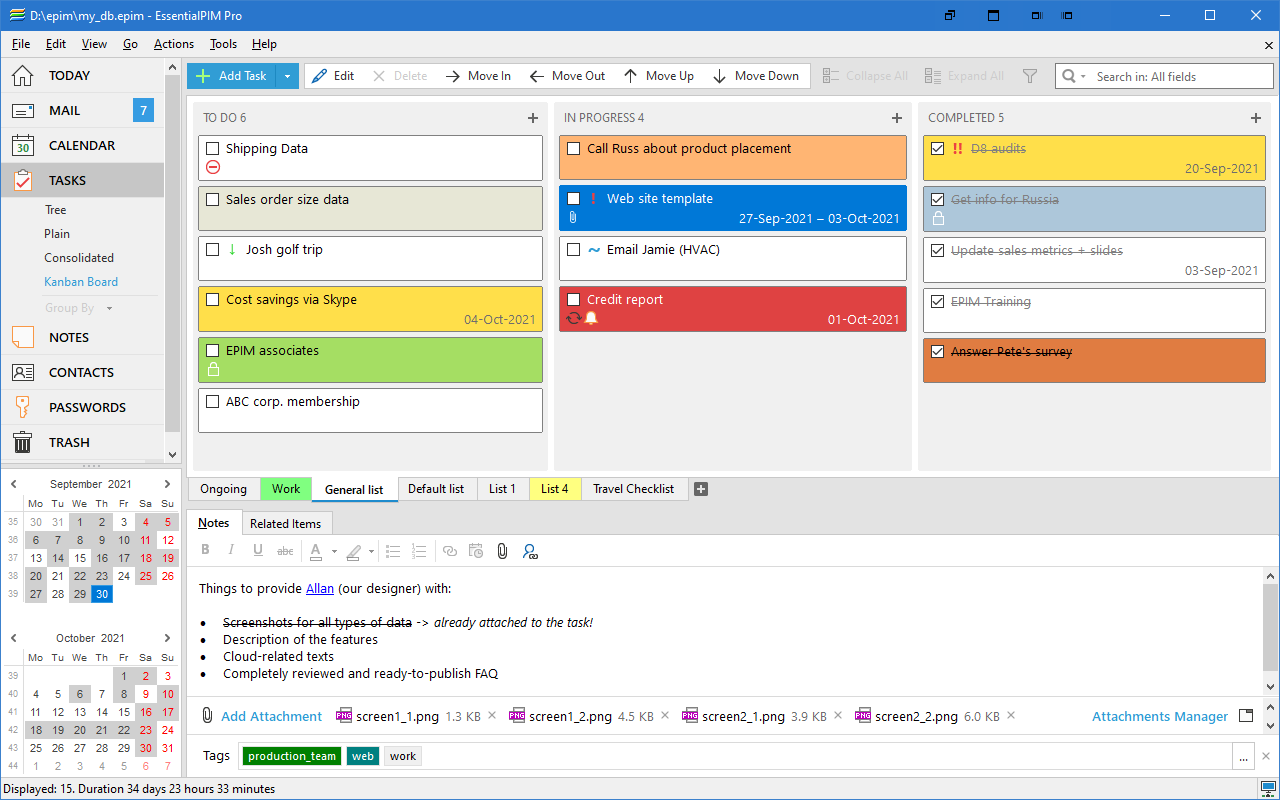 Screenshots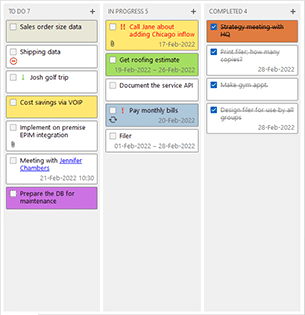 Kanban board
Visualize your work graphically for maximize efficiency.
Floating tasks
Mark Tasks so that they automatically transfer to the next day until they are completed or deleted.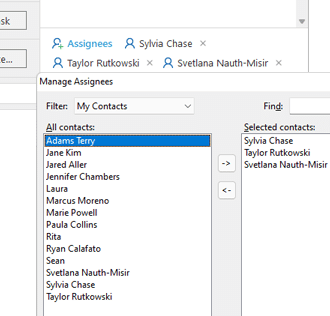 Assignees
Each task can have an unlimited number of assigned people to help track and evaluate projects.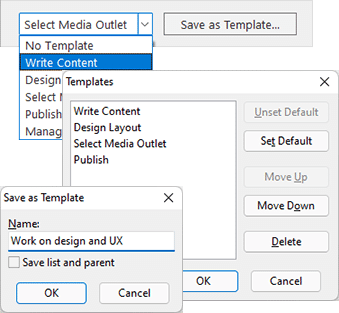 Templates
Templates pre-fill data fields for you, allowing you to create similar tasks in just two mouse clicks.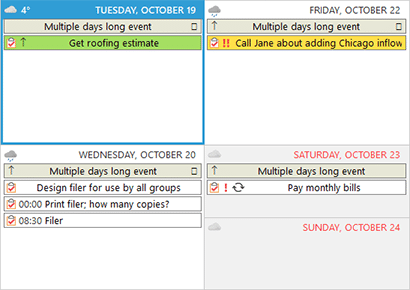 Show in calendar
Overlay your tasks on calendar. Combine the structured tasks with illustrative calendar views.
Other Advanced Features to Boost Your Productivity
Any kind of custom fields

Advanced search and filtering mechanisms

Multiple reminders (email, pop up, etc.)

Grouping by start, due dates
Tasks are integrated and synchronized with:
Google

Outlook.com / Outlook for Microsoft 365

Microsoft To Do

ownCloud / Nextcloud

Toodledoo