We are proud to announce the immediate availability of the new major milestone version of EssentialPIM 10.0. It comes with a number of new features and improvements; we listed the main ones below.
Zoom in or Out of a Note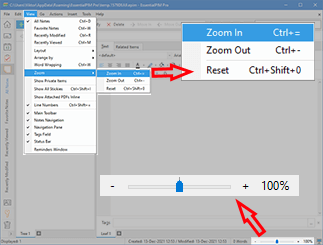 Use Zoom in and Zoom out of your Notes for a quick view. Temporarily change the size of what's on the Notes without messing up any formatting.
Floating Tasks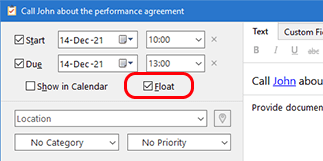 If you cannot finish the tasks on the assigned day, they will automatically float and move to the next day until completed, without your interference.
Archive Emails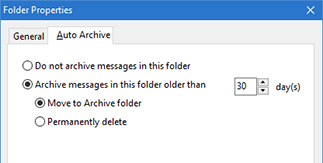 Unclutter any of your email folders and systematically organize the messages using the Archive feature manually or via auto-archive settings. Methodize your email management!
Weather in Calendar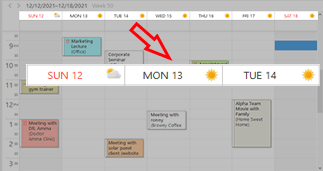 Check the weather forecast for the next couple of days before scheduling your meetings that require travel or simply get to know whether you need to carry an umbrella tomorrow.
Icons for Individual Password Entries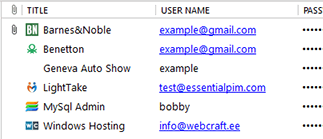 Enhance the visual presentation of your password entries with icons. You can also use the new ability to fetch favicons from any website.
Kanban Board in Tasks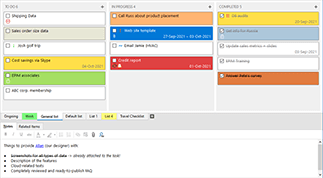 Be up-to-date with your tasks management chart. Kanban board helps to visualize and manage your work at various stages using tasks as cards.
Previous Versions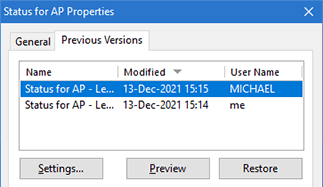 Restore your data to its previous state if you accidentally modified any of the EPIM items. In addition, the Business edition allows you to see who made the change and when.
Native Support of Microsoft Exchange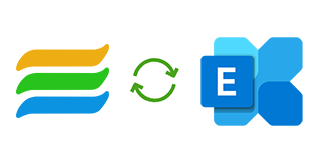 Add your Office 365 Outlook account into EssentialPIM and natively synchronize emails, calendars, tasks, notes and contacts with MS Exchange server.
Categories in Mail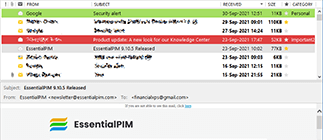 Organize your inbox by grouping emails using colorful categories. You can then sort out and locate the categorized mail easily, saving your precious time.
Favorite Notes

Star notes as favorites and simplify your workflow by quicky switching to them when needed. A list of recently viewed and recently modified notes is also readily available now.
To take a look at the full list of changes, head over to the Version History page.
You should receive the EssentialPIM Pro or Free 10.0 version update automatically or there's always the manual update option with installation files available from the Get EPIM page.
Many thanks to all our Beta testers who largely contributed to shaping up the release!