Three releases of EssentialPIM 9.9 appeared in June, offering several enhancements and some new features across the modules. We're up to v9.9.6, tantalizingly close to the release of EssentialPIM 10.
Let's take a look at some of what EPIM 9.9 has brought.
Unified Inbox for mail
Many of us have multiple email accounts and one EPIM user who has eight suggested having a collective inbox, "where one would have an overview of all the inboxes from all the accounts."
This is now available. In Figure 1, All Inboxes lets me see on the right the all messages in my two accounts without having to expand each account and go to its inbox. This unified inbox allows me to manage all my incoming mail from one location.

Figure 1.
The new unified inbox.
Another feature displays the total free space for an IMAP mail account (Figure 2). Right-click on an account name and choose Properties.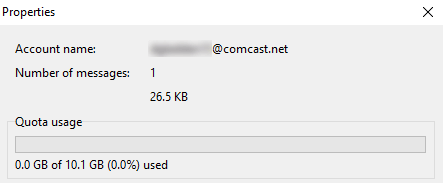 Figure 2.
Display of free space in IMAP accounts.
Advanced bullets improve outlining in Notes
Until now, we could create basic lists with bullets, numbers and checkboxes from the formatting toolbar. This remains true, but the context menu has a new Bullets and Numbering entry (Figure 3) that brings up an advanced dialog box typical of word processing programs (Figure 4).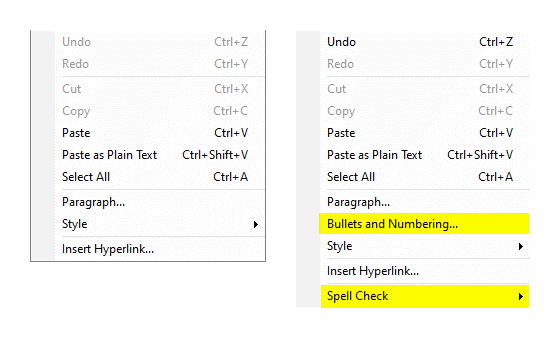 Figure 3.
The expanded context menu in Notes.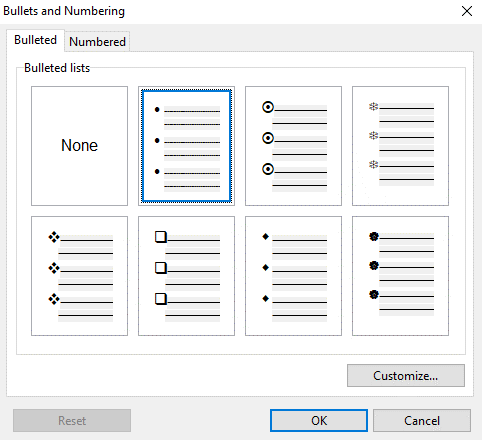 Figure 4.
The advanced Bullets and Numbering dialog.
EPIM 9.9 introduces two features in Notes that users had requested. One is the display of line numbers, which you can toggle on/off from the View menu (Figure 5). The other is a display of dates when the note was created and/or modified. Click on the date in the lower right of the status bar to cycle through the three displays as shown in Figure 6.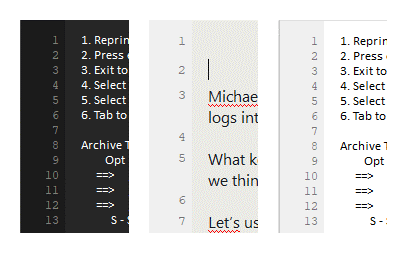 Figure 5.
Line numbers as they appear with different backgrounds.

Figure 6.
Three ways a note's dates can be displayed in the status bar.
New and simpler synchronizations
Several enhancements have been made to synchronizations.
Recognizing the trend toward more people working remotely, EPIM has added syncing to a Business Edition server. You still need to be on the same WiFi or Local Area Network as the database to benefit from concurrent, multi-user access, but this new service allows you to stay current by synchronizing the data over the internet. Figure 7 shows the expanded offerings in the File > Synchronization menu and Figure 8 is the new synchronization wizard.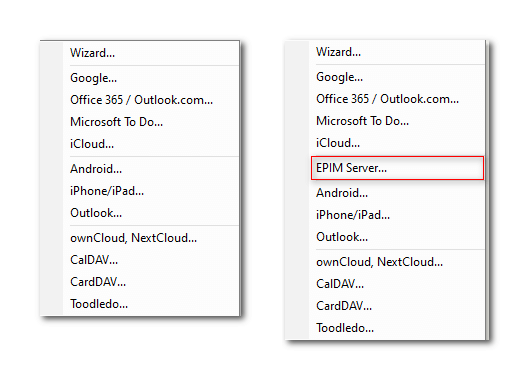 Figure 7.
The expanded Synchronization context menu.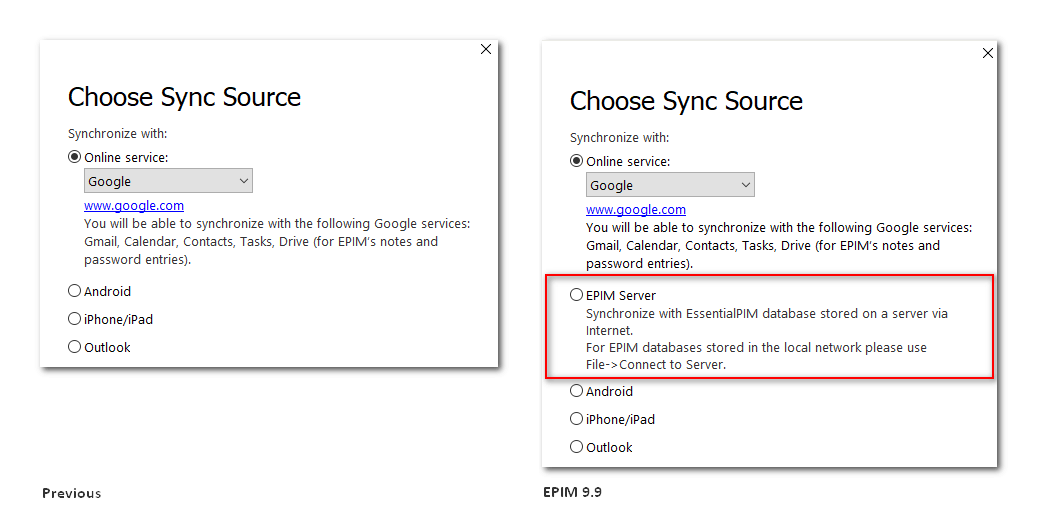 Figure 8.
Expanded options in the Synchronization Wizard.
Synchronization with Office 365/Outlook.com has also been expanded to include Mail and Notes (Figure 9).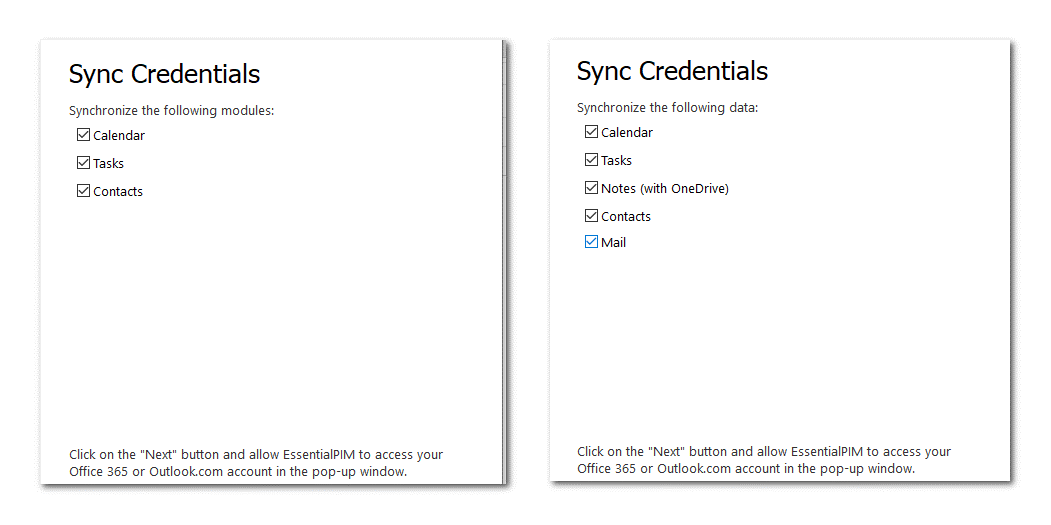 Figure 9.
The expanded options for synchronizing with Office 365/Outlook, including Notes with OneDrive.
Also, synchronizing a database on Dropbox is simpler. To store a database in Dropbox previously involved these steps:
1. EPIM displays a dialog to initiate securing Dropbox credentials;
2. Click the allow button;
3. Review the access EPIM is requesting and click allow;
4. Copy the credentials code that Dropbox generated;
5. Paste the code into EPIM's dialog from Step 1;
6. Accept the suggested name of the database, or enter a different one.
EPIM 9.9 reduces this to four steps by eliminating the steps in bold.
Miscellaneous
The last feature we'll look at is how we can preserve the hierarchy of notes and tasks when doing a quick search. I wasn't sure about the usefulness of this until I discovered a practical use for it at work.
My job requires me to track my hours by time codes and I am expected to keep the hours I spend on my own team's activities to a minimum. Accordingly, I need to monitor whether I have used my time code (T-01685) on other projects. The traditional quick search of my tasks shows that my code appears in quite a few entries (left view in Figure 10), but I can't tell from this display whether these are legitimate uses of my time code.
When I do the same search with respect hierarchy (right view in Figure 10), I can now see very quickly that I have used my time code on projects or estimates that probably require their own. This feature will help me improve the accuracy of my time tracking.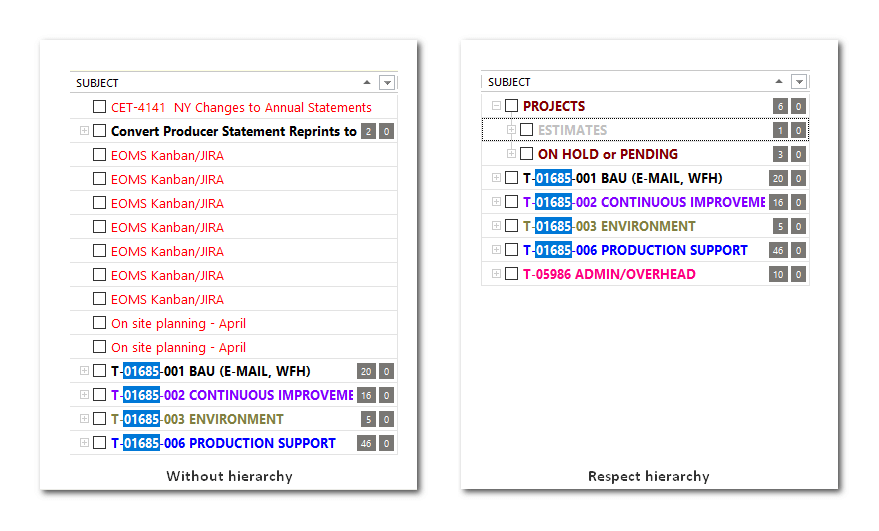 Figure 10.
Search results with, and without, the hierarchy.
For a complete list of changes in EssentialPIM 9.9 through 9.9.6, see the Versions History.
Are there particular features of EssentialPIM that you would like to read more about? Let us know by leaving a comment.