We announce the immediate availability of EssentialPIM 9.10. New features include:
Send later (in Mail)*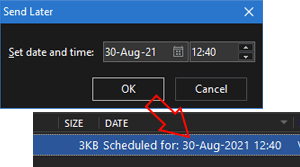 You now have the ability to write an email and schedule it to be sent out by EPIM at your specified date and time in the future. This will bring the deliverability of your emails at a time when you are not available or when it's more convenient for your recipients from different time zones.
Reminders for appointments and tasks send via email*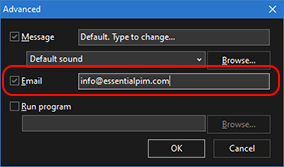 How do you remind yourself or someone of an upcoming event while being away of your PC? Send automatic email reminders! That easy, set them up in the advanced reminder settings and never miss an important notification ever again.
*Only in EssentialPIM Pro
Couple of handy improvements were also included in this release, including under the hood changes for easier, simpler and quicker addition of new email accounts, synchronization of default Google Calendar reminders, optimizations regarding integration with EPIM Cloud and with Google Contacts and other changes and bug fixes that improve the program's performance. The detailed list of changes can be seen in the Version History.
The release is being distributed in stages so you might wait couple of days till it reaches you through auto-update. If you don't wish to wait, grab and install the new version from the Get EPIM page.