Hello,
I am having troubles synchronizing epim with my Iphone.
I have my pc, my android phone and my iphone on the same network.
I can sync android flawlessly but my iphone can't detect epim.
I have both itunes and bonjour installed on my pc, I open the synchronization on my pc and reach the "pairing device" screen.
Then I open epim on my Iphone, tap on sync but the only thing I see is my network name: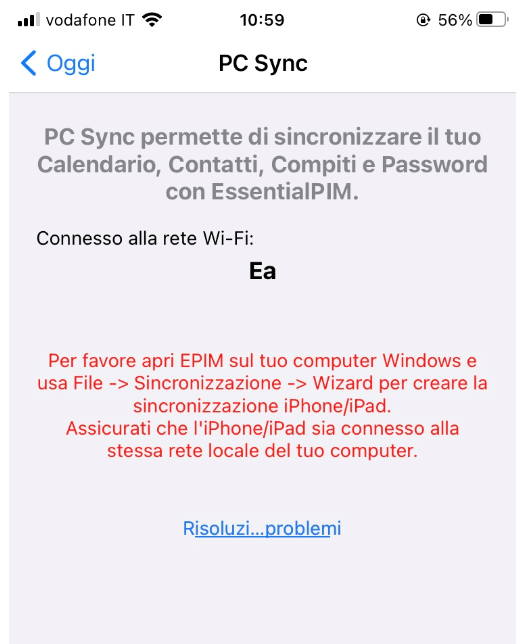 Thank you