We are proud to announce the availability of the new major release of EssentialPIM. The new version is packed with highly anticipated features and design updates you will certainly enjoy.
Support for multiple calendars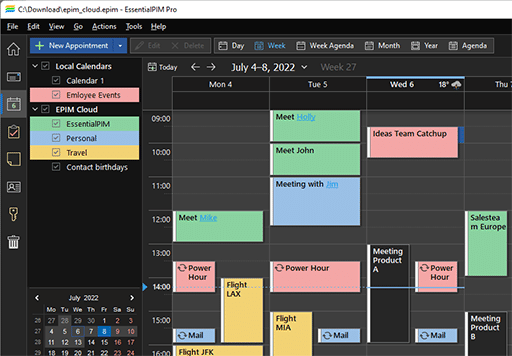 Create and have access to multiple calendars so you can keep track of different types of events easier than ever before (by overlaying the calendars one over another).
Global Sidebar for showing tasks and calendars (accessible via View->Sidebar)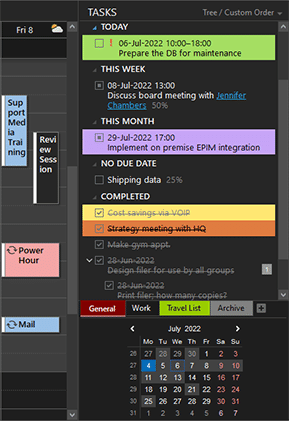 The sidebar allows you to easily access and view your task lists along with enabling display of small calendars at the bottom in any of the EPIM's modules.
Emoji support (works in Windows 10 and newer)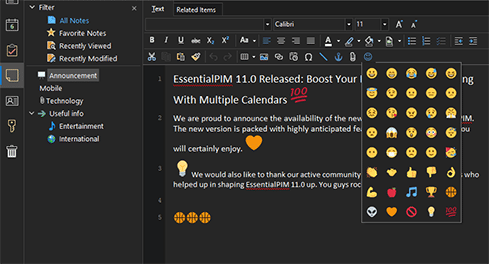 Insert emoji into notes and emails to add additional context to your messages and texts and maybe even to appeal to the emotions on a deeper level.
Enhanced indication of new mail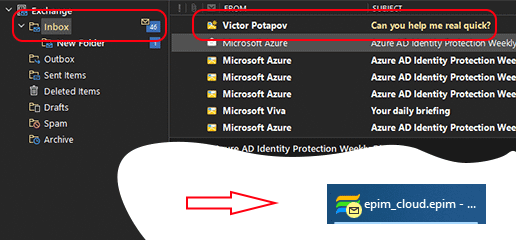 Spot new emails faster and take appropriate actions. EssentialPIM now shows you which folders and subfolders have new mail and indicates which messages are new.
Many visual improvements and design updates (including a slimmer Navigation Pane)

The slim profile of the Navigation Pane enables a larger viewing area, while still providing quick access to all the EssentialPIM modules.
Improved Status Bar with ability to quickly access reminders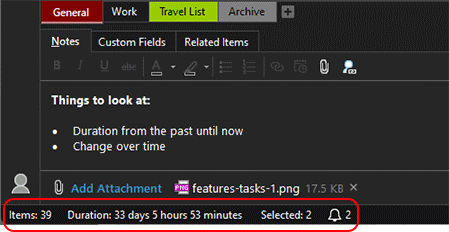 We improved layout of status bar to make it look more consistent across the modules and easier to read. A new icon indicating the number of active reminders is also available now.
Plain text formatting option for Newsletter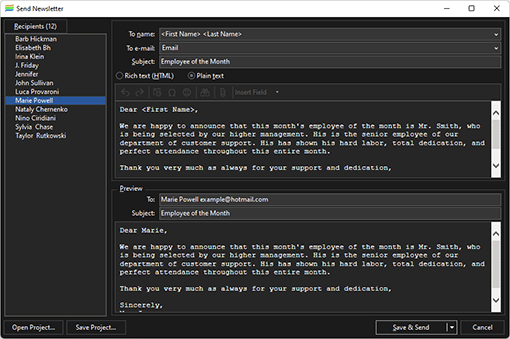 Create simple newsletters that do not require complex formatting and in some cases have better chance of delivery and send them out to the selected contacts in no time.
Quick filter of tagged and categorized emails (make sure the Quick Filter toolbar is visible)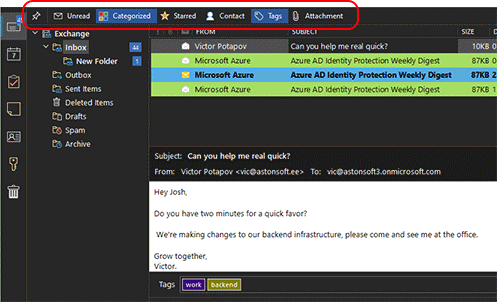 Reduce the number of email messages displayed by selecting the corresponding (multiple) filtering criteria from the Quick Filter toolbar.
Completion percentage for tasks is now shown on Sidebars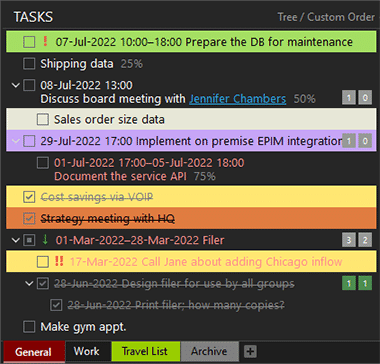 Feel restricted no more as the same completion information for tasks available in the Tasks module is now also displayed on the Tasks Sidebar.
Pro and Free versions of EssentialPIM 11 are available for manual download right now. Automatic updates from within EPIM should become available during the next couple of days as we gradually roll the new version out.
We would also like to thank our active community of the real-world Beta testers who helped up in shaping EssentialPIM 11.0 up. You guys rock!