We announce the immediate availability of EssentialPIM 10.2. It comes with several new features and improvements, such as:
Convert contacts into notes, tasks into events and vice versa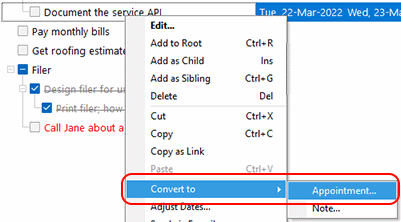 You can change an existing item or items from one type to another. With this release, EPIM adds couple of new conversions, which can be done as via drag and drop (for events and tasks) as via context actions menu (for all types of items).
Sort tasks directly on Task Bar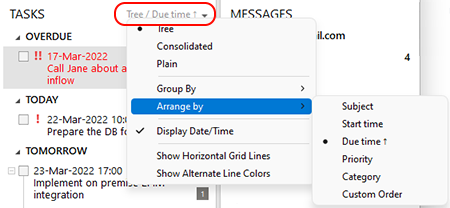 Task Bar can be enabled in Today, Mail and Calendar modules for better overview of the upcoming tasks. Now you can change order of tasks with just a click of a button.
Group sticky notes (drag-and-drop them onto each other)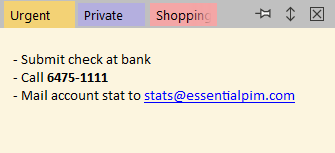 Save space on your desktop or simply arrange things better by grouping sticky notes together under one roof. Ungrouping is easy and can be arranged anytime via the drag and drop feature.
Advanced Go to Date dialog in Calendar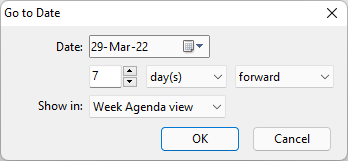 The improved dialog window allows you to move forward or backward by a specified number of days, weeks, months, or years. Choose which calendar view to switch to afterwards.
New actions for mail rules. Save email attachments to selected folders and prevent notifications for certain emails.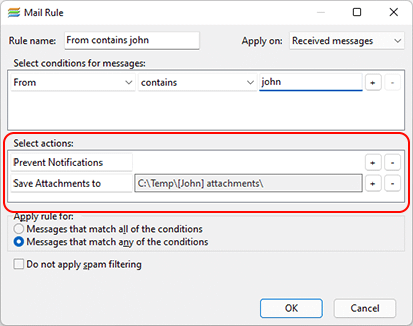 If you wish to automatically save attachments from email messages to a folder or to prevent EPIM firing up notifications for certain emails (you choose the condition), these two new features are for you.
To get the detailed list of changes, take a look at the Version History page.
The new version will reach you automatically within couple of days. However, if you wish to get it immediately, head over to the downloads page.